Back Taxes and Installment Agreements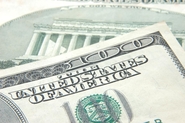 There are times when some of us fall behind in our tax obligations! Many times we intend to pay but can't pay all at once. That's where Installment Agreements become viable alternatives to IRS and State tax levies and liens. The IRS, and most states, will allow tax liabilities to be paid over time. Generally, the time frame is three years but there are times when the IRS and states will allow a longer pay back period.
So if you got behind and want to avoid liens and levies and other collection annoyances, an Installment Agreement may be right for you. We have years of experience setting up and monitoring Installment Agreements. We can assist you with the initial contact, completion of the forms and any negotiations.
How much do you have to pay monthly? Well, that depends on your income. But many people who earn a good income and live in a nice home do not have much cash on hand. An Installment Agreement will help give them time to pay down tax liabilities and avoid all those annoying collection activities. So call now for an appointment to discover if this solution will work for you.