Financial Statements and other Reports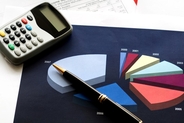 Financial Statements
You do your own bookkeeping or maybe you hire someone. But, how do you know it's correct? What does it mean? Well that's what financial statements are all about. They tell a story, a history actually, of your company. Why are they important? There are a number of reasons. How did you do financially? Are your books correct? Some times there are things missed by the bookkeeper or owner. We can zoom in on these items and adjust as necessary to produce an accurate financial picture of your business.
There are other reasons too. Maybe you want to attract investors, comply with lender requests for financial information, bonding company requirements or to have a verifiable financial history of your company should you decide to sell someday and the buyer wants verification of the income and assets of the business you're selling. If you need financial statements, we can prepare them for you.
Other Reports
A history of how your company performed last year may be essential for many reasons, but what else do you want to know? What about benchmarking your business performance against industry standards? Benchmarking against similar sized businesses in your industry? Are your financial outcomes good? Bad? Are you on target or lagging behind your competitors? What can you do to improve?
All these concerns can be addressed with our Financial Analysis Report. We let you know what you did right and what needs improvement. Better yet, we show you how to improve the financial health of your business.
If you need any kind of financial information, we can design a report that works. We work with you on developing the criteria, the analytical procedures and the final report. Together we can provide meaningful financial information and reports when you need them and in the format you need them