Federal or State Tax Audit Representation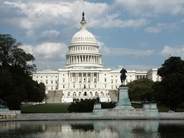 We can represent you at any federal or state tax audit including income, sales and use tax, or unemployment taxes. We have years of experience successfully handling all types of audits. We can generally prepare you for likely issues and assist you in gathering sufficient evidence to support the position taken on your tax return. What's more, we can generally represent you without the need for you to be there. So there no down time for you or your business.
We have been very successful in presenting the taxpayer's position. And, should you be wrong on a position or deduction that you took, well, we can assist in negotiating a favorable settlement. Call 973-227-0799 today for assistance!